HEAL TRAUMA AND COME HOME TO YOUR TRUE SELF
Holistic Psychotherapy for Healing Complex Trauma and Chronic Physical Illness Related to Narcissistic Abuse and Codependency
(Complex PTSD, Narcissistic Abuse/NPD, Codependency, Borderline Personality Disorder, Dissociative Disorder, Autoimmune Disease, Cancer and Bowel Syndromes)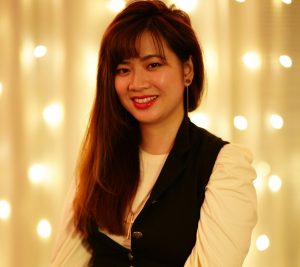 Are you a highly sensitive person?
Perhaps you have been suffering from long-term emotional and physical sensitivities, chronic health issues, toxic relationships, money trauma and work/business codependency or you often feel exhausted, overwhelmed or drained.
These are all symptoms of codependency and layers of self-abandonment deeply wired into the personality. Survival coping mechanisms have become who you are today but it is not your natural true self.
Do you struggle with being compulsively controlling, caretaking, striving to do more, forcing things to happen, trying too hard and perfectionism? These are all symptoms of not feeling safe or worthy of our being just as we are. Having dependencies or addictions to people and substances, constant fantasizing, victimhood syndrome, being highly defensive in relationships, helplessness, anxiety and depression are common trauma responses/behaviours you might be experiencing. You may have lost your voice or feel stifled in what you want to express to others genuinely, you may often feel confused about who you are and what your purpose is. Feeling rested, serene and free is what you desire. Your capacity to love is what you know you value.
You have seen many other therapists before and tried various holistic modalities and traditional psychotherapy but it isn't enough for you – something is missing. Perhaps you are seeking a soulful body-centred approach where your voice, your power and the embodiment of your authentic expression are honoured.
You want to be deeply seen, heard and validated for your experience by someone who understands, whether it be a history of complex trauma stemming from narcissistic abuse, codependency and toxic relationships with family and romantic partners. You may also identify with having borderline personality, dissociative identity or issues with creative expression.
Your sovereignty from codependency, radical self-acceptance and authenticity in voice and embodied power are waiting for you. Heal towards a healthier and wholesome relationship with yourself and others because feeling whole, free and safe to be yourself in this world is your birthright.  

Specialties in Therapy
Are you dealing with a narcissistic personality and you struggle with your emotional safety, voice and personal power?


Are you living to please other people and walk on egg shells for fear of how they'll emotionally react to you?